Last week Friday was our school festival so leading up to the event I decided to do a lesson on festivals around the world. I found some material on Waygook so I didn't have to do too much work (I'm lazy) and then at the end of class I thought it'd be fun to let the students create their own festivals. I let them work in groups with hopes that this would prompt them to

actually

do the activity - I have a few sloth students that like to pretend to be invisible and sleep through most of class. (although who can blame then, when they rarely get a chance to do so). I must say I got some interesting festivals in return.
Powered by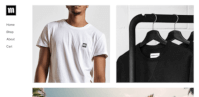 Create your own unique website with customizable templates.