Being the Holiday season and all I thought I'd pay tribute to some of the great gift packages one may receive in Korea. Like this spam and canola oil number I received for Chuseok one year.

This post is an ode to Buksam, my quaint little town, and all of the people in it. I had this realization today while traveling around nearby towns that I really love the place I live.

Powered by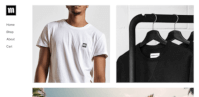 Create your own unique website with customizable templates.