When I left the United States, bound once again for Asia, I only had a few plans on the horizon. My best friend in Korea was celebrating a milestone birthday and an ex-coworker was getting married. Being free of commitments or schedules I told them both I'd be in attendance. I thought three weeks in Korea would give me some time to regroup after roaming around Thailand, get my plans in order for the next few months, maybe fit in a few workouts and even do some writing. Exactly none of that happened though. Instead, I transformed into a social butterfly and made sure to visit as many old friends as I could, without running myself too deep into the ground. After three weeks, ten cities and roughly 20 different reunions I was longing for a vacation, but it was all worth it.

Become friends with people who aren't your age. Hang out with people whose first language isn't the same as yours. Get to know someone who doesn't come from your social class. This is how you see the world. This is how you grow.

Powered by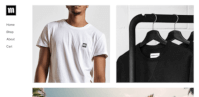 Create your own unique website with customizable templates.