In the months before coming to Korea I'd have to say I was a lot more focused on how I would adjust to a new apartment, culture and language - the minor detail of becoming a teacher seems to have slipped my mind. The EPIK staff and lectures gave us some great material and resources to use for the classroom, however learning how to be a teacher is usually done over more than a weeks time span

After my

whirlwind vacation

and a few quiet weeks in Gumi I'm back at it - time for a brand new school year. To be quite honest, I feel like I haven't taught a real class since about November of last year, so getting back into the swing of things might take some time. On the plus side, I don't have to go through the "new kid" weeks again since i'm already accustomed to my school. There are, of course, new students and teachers to meet and many changes to be had, but I think I'm ready for them all. We had the opening ceremony this morning and I got my 15 seconds of fame as applause erupted from the student body when I was introduced. I wasn't the most popular teacher of the day, however - our PE teacher 윤종태 was easily the most popular among the students, followed closely by a few of the attractive

math teachers.
Powered by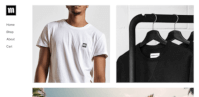 Create your own unique website with customizable templates.