I could not be happier to be free from the dorm living and cafeteria food. Although I made some great friends at orientation and am now miles away from them I am confident that I will keep in touch and see those that mean something to me.

The last few days of orientation were more of the same, lectures about how to be a good teacher and survive in this country and more bland, not too authentic Korean food. The last lecture my class had was a short Taekwondo class and it was probably one of my favorites. The instructors were awesome and you could tell they really appreciated us being here to teach. I really underestimated how grateful a majority of the country is that we are coming here to teach. I hadn't thought about it as being a big deal but the more I realize this the happier I am that I'm here.
Powered by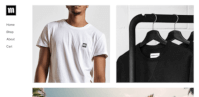 Create your own unique website with customizable templates.