CTI ended, teams were picked, all 250(ish) of us were inducted and suddenly it was time to go. I knew for weeks that I'd be heading to Texas to assist with disaster rebuild on damaged homes from Hurricane Harvey, but only once we started packing our bags did it become real. After so many weeks in Denver, sitting at a conference table, listening to lectures on safety, vehicle and tool use, leadership styles, conflict resolution, critical incidents and the list goes on, I had almost forgot we were preparing to deploy for something bigger. My team had our bags packed early and were one of the first ready to hit the road, but unfortunately, had to wait for the others. We had an all corps 'send off' at 8 am, a few quick words from our Unit Leaders and the Regional Director, and then it was finally time to go, ready for a 2 day, 16+ hour road trip to Southern Texas.

My team, along with most of the other Earth Unit teams were lucky that in addition to our 15 passenger van we were also issued a cargo truck, thus allowing us to stuff all of our luggage in the back of the truck and spread out in the van. I arranged a schedule for drivers throughout the trip, mixing people who may not have interacted much until that point, and also splitting some of the talkers between the two vehicles. Thankfully, my team is full of many easy going personalities and there were no major objections to the schedule, although a few alterations were made. We drove straight through on the first day, making only brief stops to use the bathroom, switch drivers and buy some snacks. Both breakfast and lunch were on the road, granola bars, fruit, beef sticks and the like, so by the time we arrived in Childress TX that evening everyone was ready for a good meal. 5 teams total were headed to Texas this round so we all chose to book rooms at the same hotel for our overnight stay. It sounded like a great idea, a chance to meet up with some of our other unit members, but after dinner and the long day all I wanted was some quiet time in my room. I dipped my toes in the hot tub along with a few others from my team and then it was off to bed, only to wake up the next morning and do it all over again.

We were up early, filled our bellies on an impressive spread of Days Inn continental breakfast and were out the door and back on the road by 8:30 am. The drive the second day was a few miles shorter than our first day, but traffic in both Forth Worth and Houston pushed us behind schedule. Also, we got a surprise text in the morning that our apparent roommate, the Volunteer coordinator for Fuller Center and also Americorps State and National volunteer was offering to make us dinner, which freed up our travel budget for lunch. We decided to spend it on lunch at our halfway rest stop, the only nearby option being Arby's which added another 30 minutes to the day. We started the day with an ETA of 5:30, but by the time we arrived it was nearly 7 pm, not bad though considering other teams faced delays setting them back hours, luck seemed to be on our side.

Generally Americoprs NCCC teams are expected to change into their AmeriTux (formal) wear upon arrival, but after contacting our sponsor and confirming we wouldn't be meeting him until the following morning, we received a pass. Instead we'd just be meeting Makayla, our unknown until that morning, roommate, the same girl who cooked us dinner. We arrived at our house and upon exiting the van were met by an older man who knew all of our names, but who we knew nothing about. Amidst the chaos of unloading I learned this was Peter, our site supervisor, the replacement of Aaron, and apparently another of our roommates. There was a lot going on, with all the hours in the van we were all tired and hearing that we'd be living with two people, despite being told otherwise I think all of us were a bit surprised, tired and confused.

Despite the roommate details we were all thrilled to be out of the van and in an adorable, clean, brand new home. The Faith house, our current digs, was completed by a past Fuller Center volunteer group and thus an agreement was made between the church and the organization that it could be used for future volunteers (currently, us) to live in. In Americorps world this place is luxury, 4 bedrooms 2 baths, a full kitchen, washer and dryer in the garage (although we did have to install that our first week of work), WiFi and a recent addition of Direct TV thanks to Peter. I know we're incredibly spoiled right now and I'm scared for the downgrade that's most likely awaiting me next round, but for now I'll just soak in the glory of it all.


It's now been nearly 2 weeks since move in day, and I'm at a weird mix of feeling like I've just moved in but also lived with this amazing team in our cute home for months. The days have been long, but time is going fast and I know we'll be packing up our red bags, loading the van and heading back to Denver in no time. I'm thoroughly enjoying myself here in Dickinson, the neighbors have greeted us with oranges, fresh eggs, Thanksgiving leftovers and more desserts than I've eaten in a year. We're earning it though, starting the Monday after we arrived it's been nothing but long hours of work, in both the heat and cold, but it's been an experience I'll never forget.
Powered by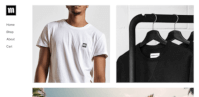 Create your own unique website with customizable templates.