After weeks of living with our hundreds of roommates, cooking together, attending training, completing physical training and serving together, it was time to pick our permanent teams for round 1. I had a good idea from early on of who I wanted on my team, and had a handful approach me about the topic. It was hard to narrow down the list, considering who would work well together while not dividing themselves from the rest of the group, what personalities wouldn't clash too hard, and also balancing ages and genders. Not only that but the other TLs would likely overlap wants with my own, but thankfully Earth Unit was made up from so many strong individuals that I didn't doubt my team wouldn't be great.

All of us team leaders locked ourselves in the conference room on campus, pizza and ice cream on hand, equipted with our 'wish lists' of corps members and ready to duke it out. Everyone kept asking us if it was a draft and while we didn't want to associate it with that title, that really is the best way to describe it. We worked through lists of drivers, over/under agers, project preference and also personal knowledge of relationships and personalities, trying to build strong teams. While some team leaders had people they 'must' have, I just had one big, long list of people I wanted on my team. It sounds cliche, but I'm 100% sincere when I say Earth Unit is made up of some really awesome individuals, making it hard to pick only a few for my team members. It took a few hours but we were eventually all set with our round 1 teams, now set with the task of planning a fun reveal day for everyone to discover not only their team members but also projects and locations.

We scrambled for the next two nights to put plans together, we had a plan to visit Garden of the Gods, but had to nail down the logistics of what we'd be doing there. Previous years reveal days included scavenger hunts, games and challenges, but we had limited time and fried brains. We ultimately decided to break up the reveal into three stages, first corps member would discover their team member through a bingo game, matching a fun fact to a corps member on their future team. Once these teams were built they would go around to each of the team leaders, completing a different team building activity at each station. Both giving them a chance to work together as a team, as well as the team leaders a chance to observe, but ultimately just filling time and suspense until they found out which TL they'd be paired with. We broke for lunch in the park, a time full of speculation and guessing as to who was with who, and then after lunch gave them their final clue - a fun fact about their future team leader and as they made their rounds from one to the other final teams were revealed. The last piece of the puzzle was for all of the corps members to find out where they were headed to do service, which each team leader revealed through a series of picture puzzles. I waited patiently for my team to come to me, and once they realized we were a match it was a flurry of excitement, hugs and smiles on both ends.


We had done all of the morning activities at Red Rock Canyon park, so once our teams were built we packed into the vans and drove a short distance over to Garden of the Gods for our first team outing. I was glad that all of my team was on board to do an actual hike, although most of the trails at the park are paved and easy, we did chose one of the longer ones looping around the park. I observed as my team worked together for the first time, watching natural pairings, strong personalities and some complaining, the whole time wondering what the next 6 weeks would be like for us. All of this only one short week before we were due to leave for our adventure in Texas, I had my fingers crossed that I had made the right decisions during team picks a few nights before.

There wasn't much left in the way of training, a few team role specific sessions and the rest of the time was devoted to departure preparations. Each team is responsible for delivering a briefing to the rest of the unit, explaining where they're going and what they're doing, so we took some time putting this together. Also, we had to work out a team charter, a list of rules and social norms for our team to follow, everything from cleaning standards in the house to how and when we want to be disturbed, headphones in means leave me alone. We had a few opportunities to get off campus, once exploring Golden Gate State park and another out for dinner as a group, all of which allowed us a chance to learn more about each other and our tendencies. Although the time was short, it was helpful to observe each other before we jumped in a van for a 16 hour journey south to Texas.


The last few days of CTI flew by with all of the preparations that had to be done before leaving, but everyone was high on adrenaline and excitement of getting off campus and to our spike locations. The last piece of logistics to be completed was our actual induction into the Americorps NCCC organization. The day before departure we all dressed to the nines, sporting our "Ameritux" as fancy as it get's in this line of work, gathered in the gym with some important people and took the pledge.

AmeriCorps members take the following pledge:
​I will get things done for America - to make our people safer, smarter, and healthier.
I will bring Americans together to strengthen our communities.
Faced with apathy, I will take action.
Faced with conflict, I will seek common ground.
Faced with adversity, I will persevere.
I will carry this commitment with me this year and beyond.
I am an AmeriCorps member, and I will get things done.

Now official the only task left was to pack up and head out, supposedly as prepared as we could be for our 10 months of service and whatever roller coaster adventures came with them. I felt confident in my skills, although they didn't feel all that much different than the day I had arrived on campus, but I can't speak for everyone. I sensed that some of my counter parts were less eager to leave than I, forming tighter bonds and connections within 'Team green' than I had. Mostly I was just eager to get off campus and back to the role of taking care of myself without feeling like I had 10+ sets of eyes watching my every move. That probably comes with age, or more likely experience, but after living on my own, mostly on the road for the last 7 years my patience on campus was wearing thin. Despite the fact that I was now responsible for the safety, well being and growth of 10 other corps members I was ready for the challenge.
Powered by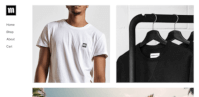 Create your own unique website with customizable templates.