With training completely under way my 26 companions and I were quickly reminded what it is to sit and listen to presentations one after another, for hours on end. Our first few days of training were just this, without much break in the cycle. We did hold a few sessions outside in the courtyard, unless you count peeing in a cup and getting a flu shot as fun. Beginning last Wednesday though, we were able to get out and stretch our legs, first through driver training for the 15 passenger vans we'll soon be responsible for, and then a half day service project at

Cherry Creek State Park

. Those were just the warm up though, the big event was saved for the weekend (so yeah minus one day of rest for us), but the high ropes course at

Genesee Park

was worth it.

Our first, out of classroom, adventure was for driver training, a necessary evil. It's been way too many years since I sat through drivers ed, or had someone judging my skills on the road. Not to mention the last 6 years where I was more frequently a passenger on a long haul bus or backseat on a motorbike, rather than behind the wheel. Despite these factors working against me though, I was pretty confident in my abilities. The van didn't look TOO much bigger than the mini I'd been driving at home this summer, but the blind spots would take some getting used to. In the morning we had to complete a skills course, weaving through an S curve, parking both straight on and at a diagonal, and the two tougher tasks of a straight line reverse and mock gas pump arrival and departure. The last may sound super random, but after someone stripped the side of a van in a previous year became necessary. Also part of the morning was learning where everything is under the hood and also the process of changing a flat tire, two things that I've surprisingly avoided in my 13 years of driving; it was an educational and necessary morning.

After lunch we separated by units, mine being the Earth unit, now self proclaimed "Mother Earth" and started our "driving test". It wasn't so much of a test as it was judgement of our ability and comfort behind the wheel. We drove around Denver and eventually out towards Red Rocks and Mount Falcon, every 30 minutes or so changing drivers until everyone had a chance. I thought I'd be more nervous with everyone in the van and Amy (our unit leader) closely watching me, but it was a breeze. It will still take a few drives to feel completely comfortable behind the wheel of Clifford (our big red beast), but I'm happy with how the day went. It was a long day in the car, but we were fortunate to end the afternoon at a beautiful look-out of Mount Falcon, a place I'd love to go back and explore more, and out of uniform (although I must say that too, isn't as bad as I had expected).

Thursdays excitement was CPR training, but that was mostly just due to how horrible the production of the online portion of training was. Otherwise not too much excitement there, just another long day. Friday though, we were set to leave campus again, this time headed to Cherry Creek State Park, a short distance from campus, to help clear out invasive species. I don't think most of us realized the way in which the day would unfold, and when the Unit Leaders asked for volunteers to be temporary Team Leader for the day, I foolishly volunteered. I didn't realize they'd be throwing the day's task at us blindly, expecting us to prepare our team, vans and supplies and then arrive at the site 15 minutes later. Throw into that the roles a few of our team members were assigned, "bad attitude, fake injury, social media/phone junkie" and my mood was quickly going down hill. I was looking forward to doing some work, but definitely could have left the role playing and analysis at home.

I survived though, mostly in part due to the humor and friendliness of our sponsors for the day, two self proclaimed "maintenance schlups" who I was able to crack a few jokes with. The role playing, debrief, questioning and analysis of the day wore me down, but the work itself was enjoyable. Armed with hand saws and loppers we attached the Russian Olive that is invading Cherry Creek. I was familiar with the plants as we used to have one of these giant prickly beasts in my front yard, perfect for climbing if you want thorns in all of your extremities. My team was seven girls and I'd be lying if I said we didn't' feel a bit empowered as we ripped and piled up these intruders, not to mention the woman who walked by blasting "I'm Every Woman" and cheering us on.


After our busy week, waking up at 7 am on Saturday was not high on my list of things to do, but it unfortunately couldn't be avoided. Although I was beginning to feel that I already knew my co-workers for years, I guess that happens when you spend every waking minute together, we were schedule for a high ropes course, a quintessential team building activity. Our vans were loaded and we were all out the door by 7:50, impressive that no one was the straggler causing the rest of us to be late, and actually arrived before schedule to Genesse Park. The instructors met us and explained how the day would unfold, ice breakers, low course and eventually the high stuff after lunch. Mornings in Colorado are chilly right now, especially when you drive an additional thousand feet into the mountain, so it took my body a while to warm up and along with it my enthusiasm. Thankfully the ice breakers weren't too bad, we got moving a bit and began having some fun.

Before our low course challenge we were handed a rope tied in multiple knots, instructed to grab a section, and then without letting go untie it all. It honestly looked impossible, the 27 of us crammed into a small pile, but before long we had it stretched out into one large circle, teamwork at it's finest. Then it was low course, we were sent down the hill to an area scattered with tree stumps, split into two teams and given three 2x4 planks of wood each. The mission was to reach the end of the course by building bridges, no wood or people touching the "acid" below, a task sounding much easier than we made it. My team was struggling to avoid the "acid" and didn't once come up with the idea of building a T formation to reach a stump we thought otherwise impossible. Eventually we all determined we had to work together as one team, duh, and eventually crossed to the finish. My entertainment came when I got bored with the activity, decided to strike a few yoga poses on my plank of wood and ultimately fell into the acid. Everyone doing so received a punishment, mine being that I could only talk in questions for the rest of the activity, which I accepted and ran with. I don't know how funny my teammates found me, but I rather enjoyed the sarcastic responses that fell from my mouth.

Finally, after lunch it was time for the real fun, climbing and swinging from the trees above. We were all suited with our fashionable helmets and harnesses, who doesn't love feeling like they're wearing an adult diaper? There were four different courses we could complete, a net and set of rope rings that reminded me of American Ninja Warrior, a gigantic ladder which was a partner activity and seemingly impossible and then the cherry on top, trapeze like jump. Two of the stations required team members to assist on the belay and so this is where I started, while watching Sarah and Genna attempt the giant ladder. It was a struggle at first, but with determination they made their way up, I'm just curious how many bruises they woke up with yesterday. The first course I tackled was the hanging rope rings, and honestly the hardest part for me was the last 1/4 of the climb up the pole and the first step off the platform. From there it was mostly smooth sailing, with only a few struggles as I lost momentum swinging from one ring to the next.

I took to the sidelines for a little while, watching more people tackle both the giant ladder and spider net until it was time to move over to the trapeze like set up. Once again Genna was first to volunteer, but this time with a new partner Laura. The two climbed the pole without much problem, but upon reaching the top Laura froze and said there was no way she'd be able to stand, instead retreating back to the ground. Looking for a second volunteer to join Genna at the top my hand shot up and I was soon atop a 24(ish) foot pole, standing next to Genna, enjoying the view and also trying to figure out how I was going to jump off it. I had more or less accepted that I was not going to reach the bar hanging 5(?) feet ahead of me, but still wanted to give it a valiant effort. When Genna's nerves calmed and our friends below were ready, we made the countdown "3...2...1!" and jumped. My hypothesis was correct, the pole was out of reach, but per the video friends later sent me, I did make a decent attempt, although I would have loved to give it a second try, had time permitted.


There were a few pairs that successfully grabbed on, swinging high above the rest of us, and I'd be lying if I said I wasn't slightly bitter that I had missed it. I an attempt to redeem myself, and boost my feelings of success for the day I ventured back to the giant ladder, found a partner in Caroline (who already completed it earlier) and scrambled my way up. Having done it once she had a method that worked fairly well, so using each other we pushed and pulled our way up to the second to last rung. We didn't reach the official top, but I was more than happy with my performance for the day.

It's been 10 years since I last attempted a high ropes course of this kind, Sophomore year of college to be exact, and before that the 7th grade at outdoor ed. If my memory serves correct I've grown more and more confident in my abilities over the years and definitely faced a few fears. I wouldn't guess there's another chance like this in my near future, but 7th grade me probably assumed the same thing years ago, so who knows. For now it's back to the conference room for endless hours of learning how to be a leader and manage young adults. Wish me luck, my antsy, can't sit still and listening to lectures on common sens, self may be riding the struggle bus this week.

Powered by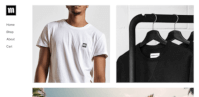 Create your own unique website with customizable templates.