Over the course of my first month here, while spending hours in a conference room learning how to be a leader, there was one message repeatedly reiterated to us, as Team Leaders. Don't fraternize with anyone, that sounds extreme, but we were directed not to cross lines with staff, corps members and the sponsor, so yeah basically everyone outside the green shirts. I'm all for this on the level of romantic relationships, honestly there just shouldn't' be any of that in and around Americorps, but on a friendship level this rubbed me the wrong way.

One of the things I absolutely loved about teaching, and traveling were the people that I got to connect with and learn from. Of course Americorps isn't telling me I can't do this, but I felt like there have been too many stipulations on how, when and how much I can do so. For the three weeks of CTI I spent a good portion of my days hanging out downstairs; eating, doing yoga, cooking, and hanging out with the corps members. I've had a blast getting to know them, and can see some solid friendships forming, the only problem being that it feels I've started to distance myself from the rest of 'team green' my other Team Leaders. I tend to gravitate where I feel more wanted, and for the past few weeks that's more often than not been with the corps members (most of whom are 10 years my junior) than those of my same title (but also much less my age).

My actions haven't gone unnoticed, with corps members asking (sometimes telling or begging) to be on my team for spike rounds, and the atmosphere in general is more enjoyable to be in. The one grey line, a slippery slope I'm sure is weather or not to drink with your team. There are numerous rules regarding drinking in Americorps: not at housing, while wearing the uniform, 24 hours before driving, but drinking with the team is a grey area. One staff member said it's "Okay ,as long as you leave before the party starts" while others advised to try and avoid it. Personally, having a beer while playing trivia at the bar or listening to some live music sound completely fine in my book, but I guess we'll have to see how the next few weeks unfold.
Powered by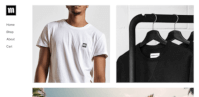 Create your own unique website with customizable templates.