Seven years ago I was halfway through my (one and only) year working at Northwestern Mutual, a great company, but not a place I wanted to be stuck for life. Instead I started looking into escape plans. Always in the back of my mind was serving with Americorps and thus it was the first place I turned. I set my sights high and skipped right over the team member application for NCCC and went for team leader. Obviously I was one step ahead of myself, while I was grated an interview, that's where the story ended, until now. I took a seven year detour to teach, live, explore and absolutely fall in love with the other side of the world, but now I'm back. While I'm getting ready for this adventure I decided to share it all with you, so how was it that I came back to the somewhat forgotten dream...

Last spring I was in Korea (

surprise

) living in a dorm with a not so friendly roommate,

chin deep in Korean textbooks,

while on the weekends I was back in my shoe box apartment in Daejeon, playing girlfriend. While this was a fun adventure I began to grow stir-crazy, as I do, and distracted myself with plans for the future, again another past time of mine. Generally, this includes grad school options, teaching jobs, and for good measure international volunteer opportunities, but it's been a while since anything in the realm of "America" made the list. Somehow that changed last spring, and

Americorps

made a reappearance on my radar.

I recalled my past interview experience with NCCC and decided to reapply, convinced I had better chances now, with my experiences abroad giving me a leg up on the competition. When I told some classmates they were confused, understandably so as I often talked about my plans to move to Jeju and teach English come Fall, but they also kind of understood - keeping my options open. I too didn't actually think my application would go anywhere, but felt comfort in having put myself out there. But then, in early June I got an e-mail, a request to set up an interview for the Southwest Campus.

My interview date and time was set for the follow Saturday at 6 am, the preferable option, with time difference considered. My boyfriend wasn't thrilled, of course, but I told him it'd be unlikely I get the job, but should at least take the interview, you know for experience. I know there's a myriad of books, blogs and even workshops on how to 'Ace an Interview' but somehow I can't imagine 'Roll out of bed and pick up the phone' is included in any of them. That's just how it went though, and although we started with problems of even getting the call to connect (technology) it proceeded with an hour of questions, scenarios and discussion on both sides. It was only towards the end, when I was told I would know (good or bad) by Monday, that my heart started to race. I hung up with a mix of emotions, both excitement at dominating the interview and soon being offered a job, and dread at the mere prospect of leaving Korea, again.

Well obviously at this point, I got a positive response on Monday, coupled with a 48 time frame for a response. Although I wanted to think it was an easy choice (I told myself if I got it I was going), I began to struggle with the decision, could I really leave and do the whole 'comeback' thing again, or would my friends (and boyfriend) forget about me this time? And if that was the case was I ready to close that door?


Ultimately, [our] situation in Korea was quite conducive to my leaving, and my boyfriend was in [nearly] full support of the decision. He understood that this was something I'd wanted to do years ago, and saw it as fulfilling a long-time dream. Everyone loves to ask what he's doing while I'm gone, when he's coming to visit, and how we're going to survive the year, but I don't have answers to all of that. We're taking the year one day, week and month at a time and we'll see what comes out on the other end. It's a year for both of us to tie up some loose ends and work on ourselves, preparing for the years and adventures to come.

So for now, here I am, pen to paper, detailing the ups and downs of a year of serving as a Team leader for Americorps NCCC Southwest region. It's as much for my readers as it is for myself, a place to recount, cope with and remember all of the adventures this year will bring. So please, follow along, leave a comment or ask a question, I'd love to hear from you.

Powered by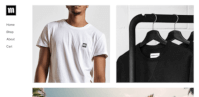 Create your own unique website with customizable templates.