As team leader training came to an end, the 27 of us began to mentally prepare for the arrival of our 240 corps members. We also had physical preparations, hanging posters and door decks, preparing their dorm rooms to look the least bit appealing, and planning all of the training that would be happening over the following three weeks. After the training and storytelling we heard from staff members and previous corps members, I was unsure about what to expected and slightly worried. I had faith though that the corps members assigned to Earth Unit would be amazing people and cause us no problems.

I was ready to jump into team leader role, getting out of the training seat and being in charge for some portion of the day. I also fell into one of my favorite roles of meet and greet and getting to know people, learning about each others differences and also what draws us together. On in-processing day I was one of four people organizing the final steps of check-in, having corps members fill out a survey, receive room assignments, and sign off on agreements. I loved being in this room as it gave me a chance to start chatting with everyone, learning about where they'd come from and what they're interested in for the year. The day was long, but per usual it flew by with how busy we were.

From that day to this point, the final weekend before we leave on round 1 assignments I'm blow away with how fast it all went by. There were days that felt as if they would never end, sleepy afternoons filled with power point presentations, team building, service days, and lots of down time getting to know all of my corps members and figure out who I wanted on my team for round 1, six week of re-building houses in the Galveston Texas area. ​

One of the most difficult adjustments in living with 200 people was figuring out how to do grocery shopping and feed all those mouths. We're divided into three units, so really the seven Earth Team Leaders (TLs) are only responsible for roughly 90 of them, but it was still no walk in the park. TLs are responsible for managing the food budget, as well as keeping the kitchen stocked for breakfast, lunch and weekends, as well as arranging a cooking schedule for weekly dinners. Breakfast and lunch are set out early in the morning, buffet style, on a first come first served basis, the logistics of which weren't too hard, but dinner is a bit of a different story. One team (about 10 people) is assigned per night and then has to come up with an idea for dinner, cook, serve and then clean up afterwards. I've never before cooked for that many people so trying to decide the amounts of how much to cook was challenging, but I made it easy by choosing to cook a few large pots of vegetarian chili and a side of elbow macaroni. My team was awesome, organizing who did what and avoiding complaints along the way, so I got lucky there. Arranging the food budget for the rest of my week was not always so smooth though, Sundays quickly turned into food days, planning, dividing and then shopping for the weeks worth of groceries, on more than one occasion we made runs to Walmart clearing the shelves of staples like bread, lunch meat, spinach, carrots, apples and bananas. Thankfully that only lasts for a few weeks though and we'll soon be in our own, smaller quarters.

One highlight from CTI, aside from the service days, was leading our CMs through "Coaching the Driver" the confidence course in the 15 passenger vans. We had done this as TLs a few weeks prior and it was now our job to help the newbies. Staff had set up an obstacle like course to imitate challenges we may face on the road, S curve, parking, straight reverse and also a mock gas station as a previous team ripped off the panel of their van when leaving the pump one day. One of the many rules which driving the van is that whenever in reverse you must use a ground guide to assist, and thus each and every corps member also had to practice this. It's basically a handful of arm signals: straight reverse, turn left and right, stop and straighten the wheels, but it's amazing how many struggled with actually performing these. Thankfully, after observing this course we can at least know who not to trust behind the wheel, or in the passenger seat.


Another requirement of TLs during CTI is to serve as a Team Leader on Call (TLOC) which basically entails a lack of sleep and personal time. It's a 24 hour shift, from 9 am on the first day and if you're lucky doesn't require too much work. The TLOCs are keeper of the master key, opening all of the necessary doors on campus, responsible for helping CMs with any problems they have during the shift, usually medical but sometimes uniform, dorm or personal maters, and also ensuring safety at night. TLOCs are required to sleep downstairs in the dorm quarters while also completing rounds three times each evening at 10, 11 and 1 am. There are three TLOCs total, one from each unit and thankfully I loved the two I got to spend my hours with. Claire, Caroline and I get along great, and usually spent most of the time together during our days on call. I didn't mind the shifts too much, but wasn't a fan of the late night rounds, cutting into my hours of sleep and leaving my tired the following the day. Thankfully for us though, there were no major concerns during our shifts and I was able to mostly spend the time getting to know corps members, hanging out in the common area, playing games and learning about each other.

While I thought CTI would wipe me out, living in relatively close quarters with so many people, working well over an 8 hour work day, I've survived and even thrived through it all. I spent many hours walking the halls and getting to know my new roommates, but was also able to sneak away upstairs to my room and get some quiet time (thankfully my roommate had similar habits).

Powered by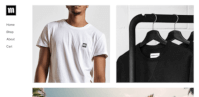 Create your own unique website with customizable templates.